Background
Wilfred Scruton are a long-established and family-run company providing new and used agricultural machinery, parts & accessories.
We've been working with Wilfred Scruton for over 10 years, printing marketing material and this time around they've approached us to provide a vehicle branding solution for their vans.
The Process
We work with vehicle templates for each make and model in order to prepare the graphics, which also allows us to provide a preview to our customers and make any necessary adjustments.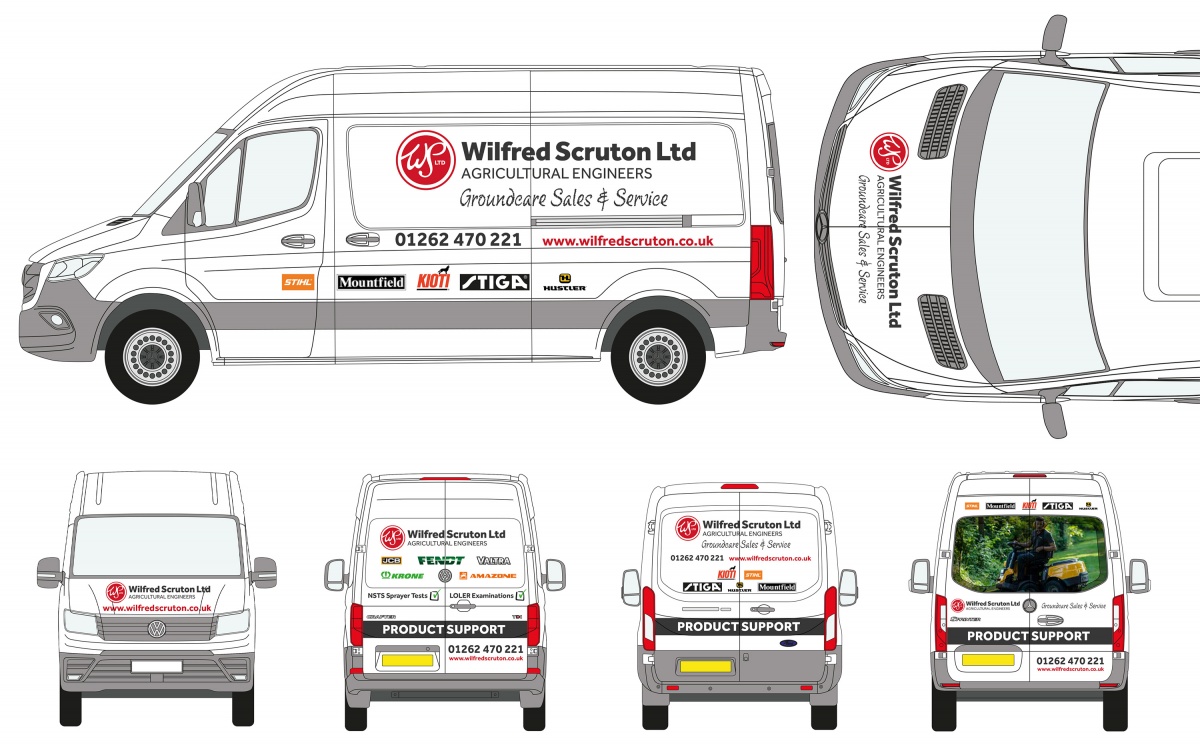 Once the client signed off the visual we then printed, laminated and cut the graphics on our Mimaki CJV30-160 wide format machine.

For each vans, the graphics were applied on site by our resident wide format vehicle fitting expert, Simon.

One way vision film for the rear window
On some of the vans, the customer chose to have the rear window covered by graphics. We used printed contravision vinyl film which allows for the display of graphics on the outside of glass, while still maintaining complete visibility through it from inside.

Results
In total, we kitted four vans over the last year, with the entire process for one van taking less than 48hrs, from design, approval, printing and actuall application of vehicle graphics, ensuring the customer's name is out there for all to see around the Yorkshire area.
The end result delighted our customer, with director Laura Bell commenting:
"We are really pleased with our vans, thank you very much!"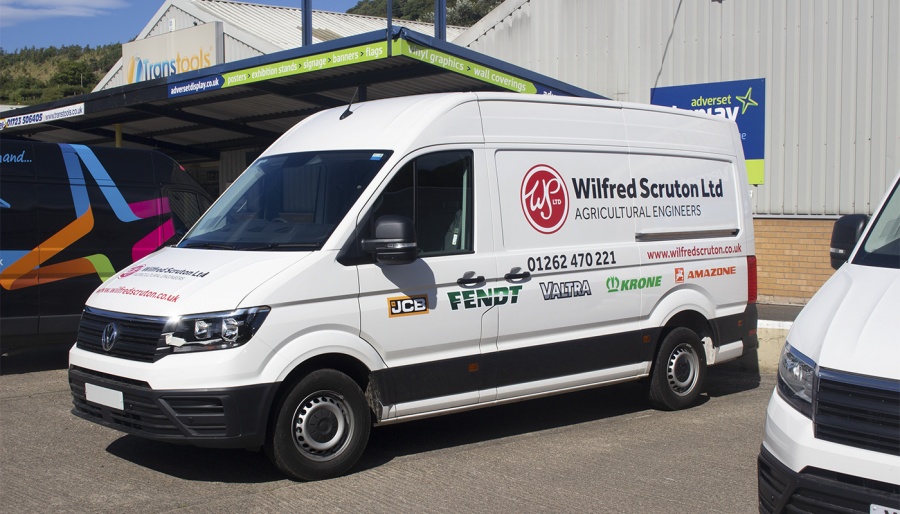 If you're thinking about branding your business vehicle to get more coverage, get in touch and discover our range of options, from vehicle graphics design to production and fitting.