Latest News
We are constantly expanding our list of products and capabilities. Visit this page to read about new developments or equipment. Or simply to catch up with what's happening at adversetdisplay, including the latest tips for fitting or designing your display products.
11th August 2015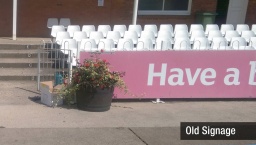 We were recently comissioned by Welcome to Yorkshire to produce two new "Have a brilliant Yorkshire.." advertising boards at Scarborough Cricket Club. As they were needed for the start of the prestigious Scarborough Cricket Festival we only had 3 working days to produce them, remove the...
» Read More
22nd July 2015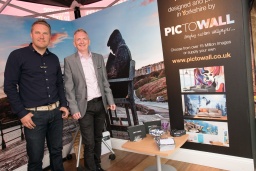 Our Personalised wallpaper printing service PICTOWALL recently exhibited at The Great Yorkshire Show, showing over 3 superbly sunny days and offering a cool 15% off all custom feature walls (website code: 'GYS2015') In case you were not already aware, PICTOWALL creates...
» Read More