Latest News
We are constantly expanding our list of products and capabilities. Visit this page to read about new developments or equipment. Or simply to catch up with what's happening at adversetdisplay, including the latest tips for fitting or designing your display products.
10th February 2016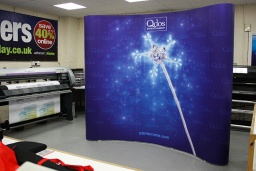 The fantastic display stand was used for the first time at the Qdos Entertainment 2015/16 end of season party at the Birmingham Hippodrome which took place following their performance of Aladdin on Thursday 25 of January 2016 "The stand's purpoose was to act as a background for press photography as...
» Read More
29th January 2016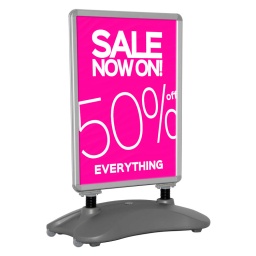 Over the last few weeks, with the new year in full swing, We've been researching and reducing our pricing to give you the best possible deal on your business signage. We've just reduced our popular 'Forecourt' A0 pavement signs right down from £198.00 to a fantastic £150! and it's smaller...
» Read More