Bike & Boot is a unique hotel in Scarborough, offering beachfront accommodation for dog lovers and nature explorers, with great facilities for storing your bike, surf board and hiking equipment. It also includes a hybrid bar-restaurant-cafe serving delicious food & drinks in a cosy atmosphere.
Having opened at the beginning of 2020, they approached us for producing various signage for the rooms and internal areas, as well as the exterior.
External signage
The main external sign was produced as 67mm 3D fabricated lettering, backlit with orange glow.
The entrance hanging sign is a bespoke, bicycle wheel style hanging sign, faced with laminated vinyl and fitted to balcony with specially engineered 'C' brackets and strengthening arm.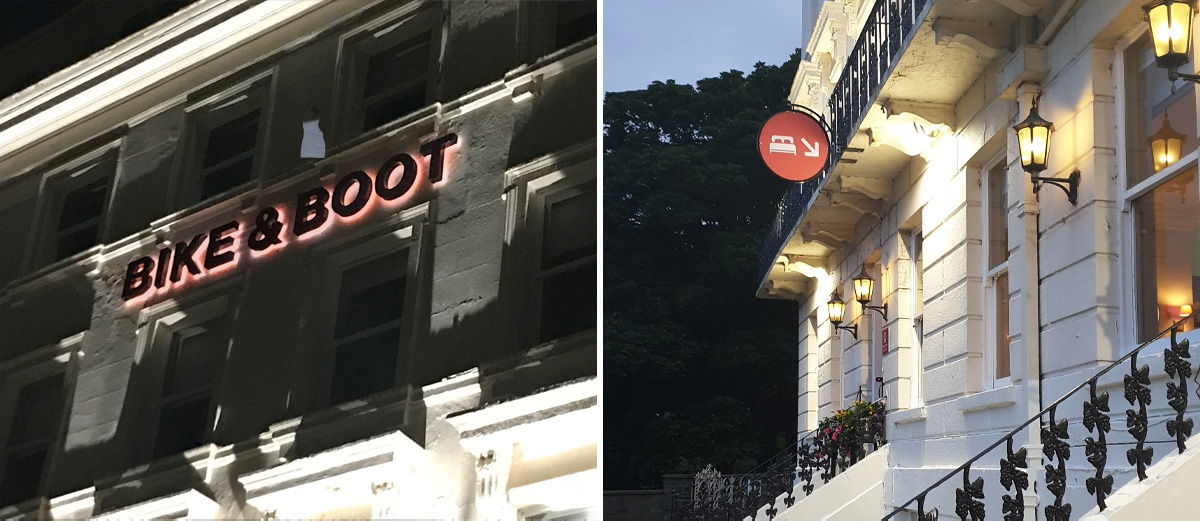 Next to the main entrance, we produced an illuminated menu box with branded header vinyl.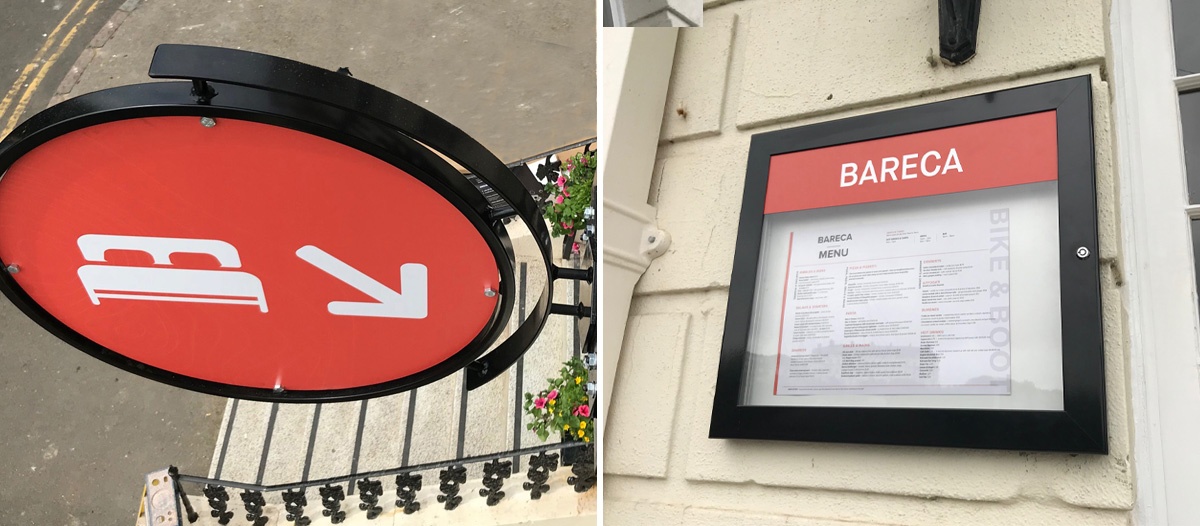 A range of informative signs were also produced and fitted around the building.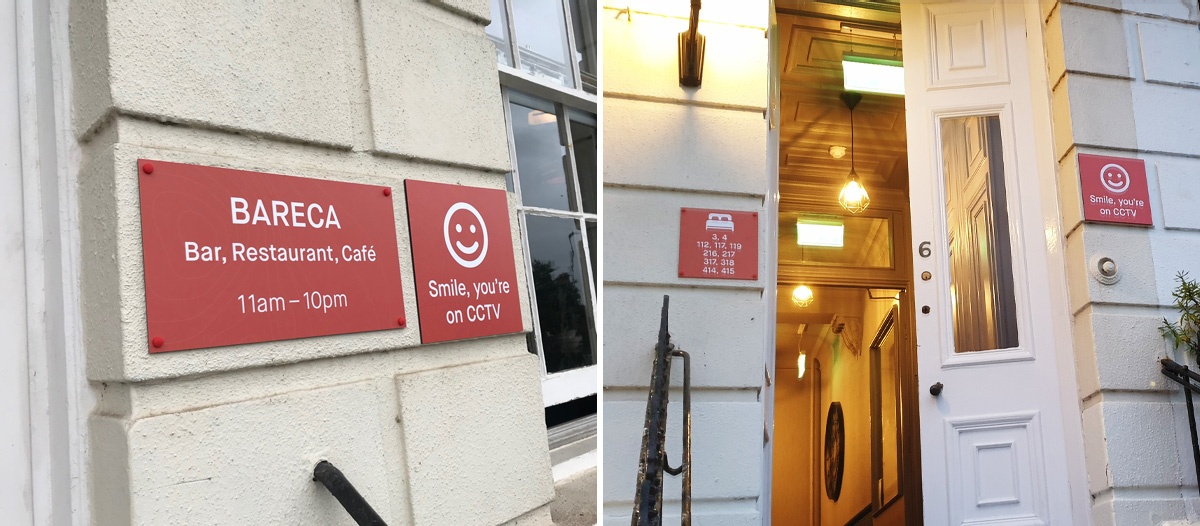 Internal signage
We designed, produced and fitted a series of fosted vinyl decals for the restaurant and the washroom facilities built especially for walkers, dogs, bikers and surfers. These serve as part privacy, part branding solutions.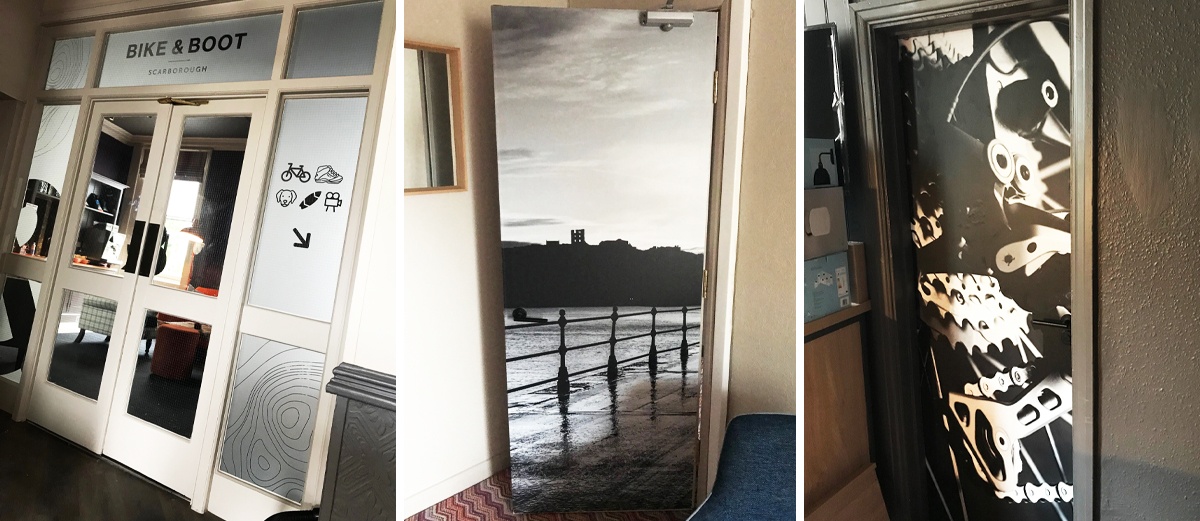 Two feature wallpapers were also produced and fitted: both designs showing local area Ordnance Survey maps and Bike & Boot branding. Printed on textured interior wallcoverings.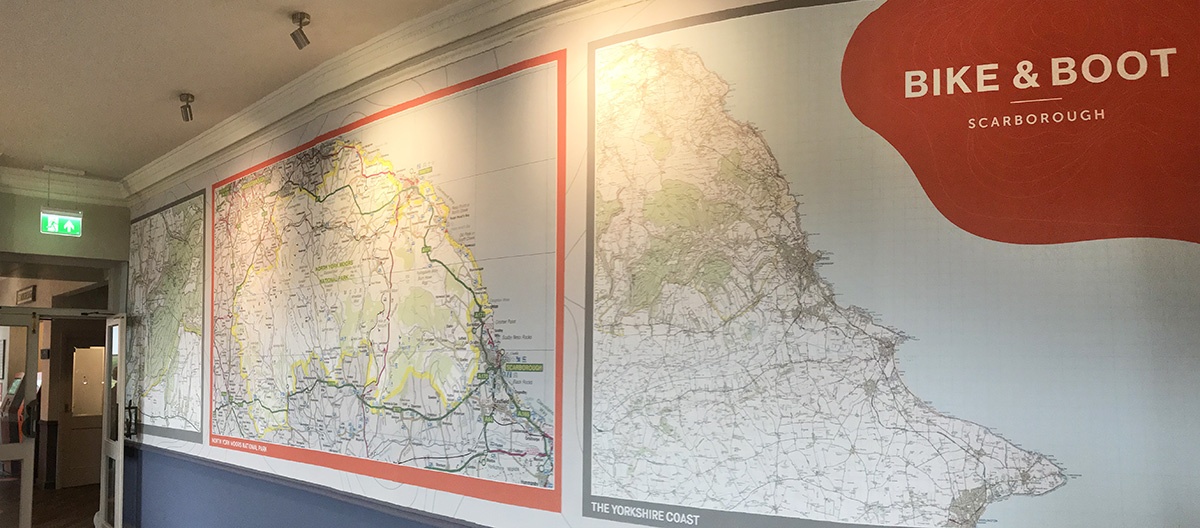 As for the rooms, we produced feature vinyls for each bathroom door, which are fitted with a full length laminated vinyl, depicting cycling related theme images - 65 in total.
Rest/coffee lounge area were decorated with frosted vinyl decals, showing branding.
All directional signage throughout was produced on 5mm black foamex, faced with laminated vinyl.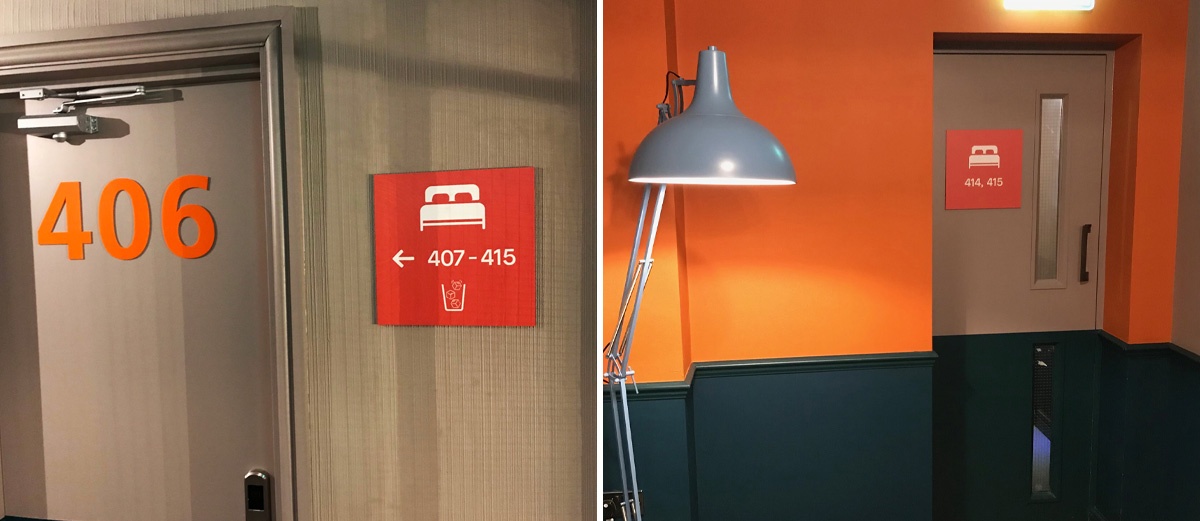 Results
The stylish signage perfectly compliments the facilities and relaxed atmosphere of the hotel which has been enjoying excellent reviews since opening. A must stay if you're visiting Scarborough.