Happy Futures Signage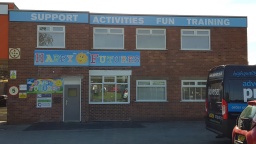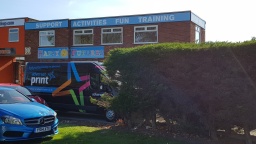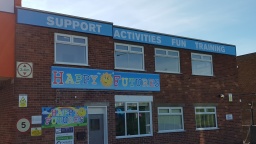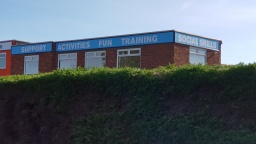 We were recently commissioned by Happy Futures to produce all their new signage to co-incide with their office move to larger premesis. The main sign along the top of the building is just under 10m long so we decided the fewer the joins the better and produced in just two panels to make fitting from the cherry picker as easy as possible.
Adverset were chosen over two other local suppliers due to our continued strong relationship and quality of goods provided over the last couple of years.
Steve Atkinson, Sales & Marketing Manager commented "We're delighted to have worked with the Happy Futures team on their latest project and are delighted with the results. From design, production and installation things have run seamlessly, leaving Luzanne and her team over the moon with the results"
Luzanne commented "Our outdoor signs look absolutely fantastic. They fitters were so professional and we love the end product. Thank you very much"
Please feel free to contact us to discuss your signage requirements sales@adverset.co.uk