Giant Window Display faces the elements...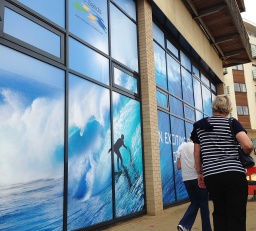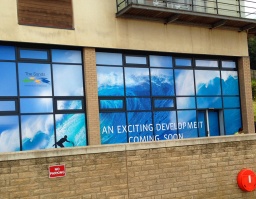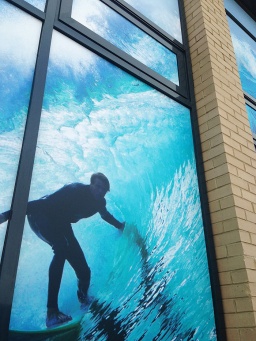 There's nothing as fierce as the North Sea and all it's elements. So when we were asked to produce a giant window display on Scarborough seafront, materials were the key subject.
It's all well and good being able to provide materials with a guarantee against fade for 4 years, but when you're facing the onslaught of North Sea winds and the salt air, the bar is raised considerably.
A 5 year polymeric vinyl and matching laminate printed on our new Latex technology wide format printer will hopefully stand the sternest test, but only time will tell.
Benchmark Property wanted to cosmetically uplift the exterior of an empty retail unit whilst also advertising the fact that something exciting was 'coming soon'. Adverset answered the brief and designed an ocean scene which was planned, printed and fitted onto the 14 metre x 5 metre frontage.
The result was a stunning display with which both the customer and ourselves were delighted.