Giant Printed Displays create huge impact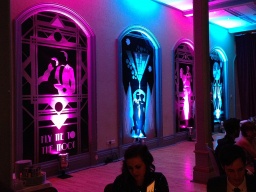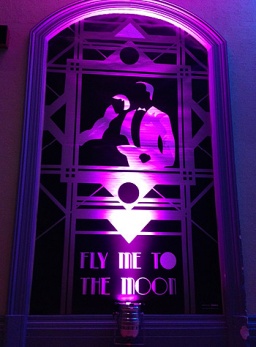 We were delighted once again to sponsor the annual Saint Catherine's Hospice Ball through various print media, including these giant frontlit poster display insets.
The Spa Grand Hall Scarborough was once again the venue for the annual Saint Catherine's Hospice Ball - lots of fun & lots of money raised for this fantastic facility.
The displays were created by our studio design team and drawn as vector images, printed on our wide format printer on a high quality poster material and then frontlit by P&L Lighting, Scarborough (our thanks go to Phil Laycock).
We were lucky this year, prior to the Ball, to be invited along by the fundraising team and the Chief Executive, Lee Barker, to have a look at the set up and review recent developments. It was very fulfilling to see how charitable funds and I was taken aback by the giant strides which the Hospice continues to make with the care and facilities it provides.
The enormity of the fundraising task which keeps this type of facility running to the high standards we are used to cannot be underestimated - so come on board next year folks - it's our Hospice and our responsibility to support as and when we are able!