Stunning Acrylic Displays for Global Building Manufacturer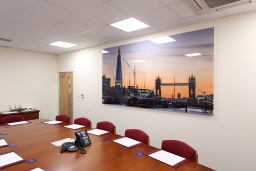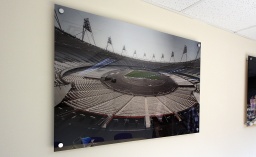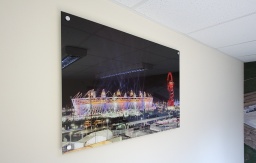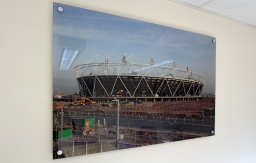 With printed canvases now reducing in popularity, the most effective way to showcase stunning photography on your walls is through the depth and clarity that acrylic has to offer. We created these bold and vibrant quality acrylic wall art pieces for Severfield using their own supplied digital photography.
The images were reverse printed, mounted on clear acrylic panels and hung using high quality brushed aluminium stand-off brackets. Not only do these brackets give an air of supreme quality, they also offer the image depth and enhance impact. On this installation, previously bare walls in the boardroom were consequently transformed.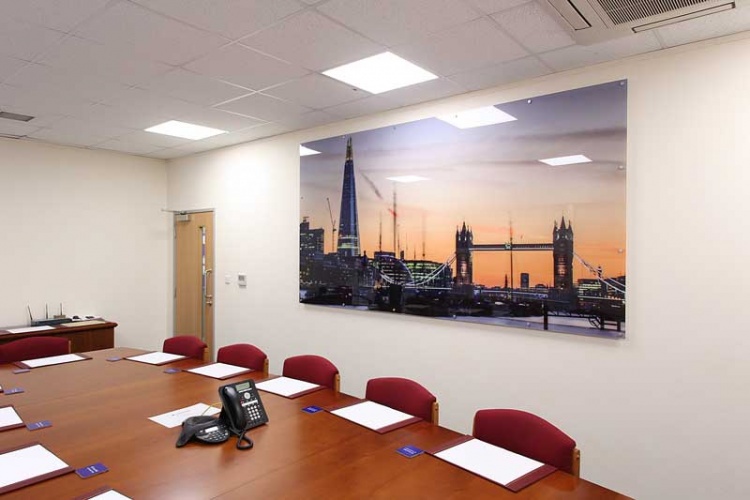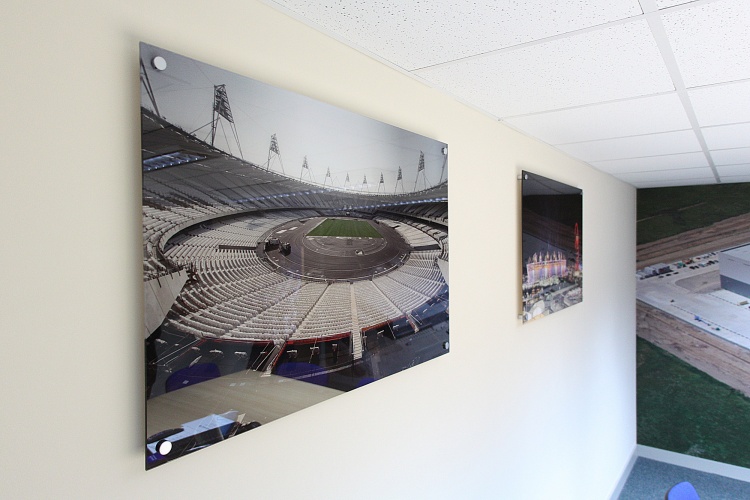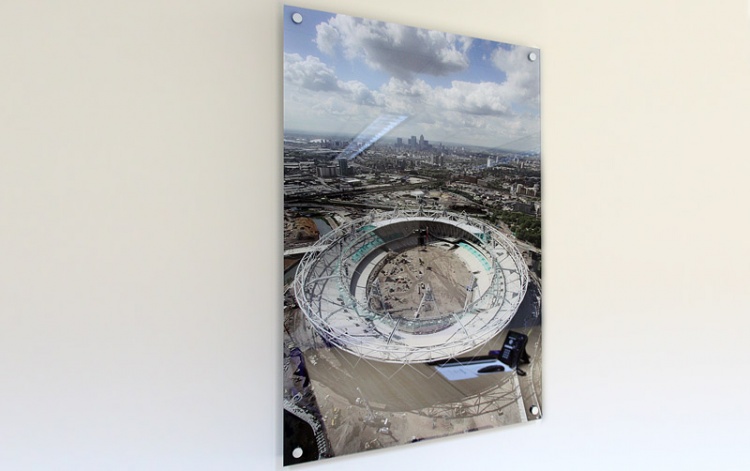 Moving into the conference room, we were tasked with giving the setting a real feel of the construction industry. We suggested a full wall image using our fantastic new wallpaper printing service Pictowall www.pictowall.co.uk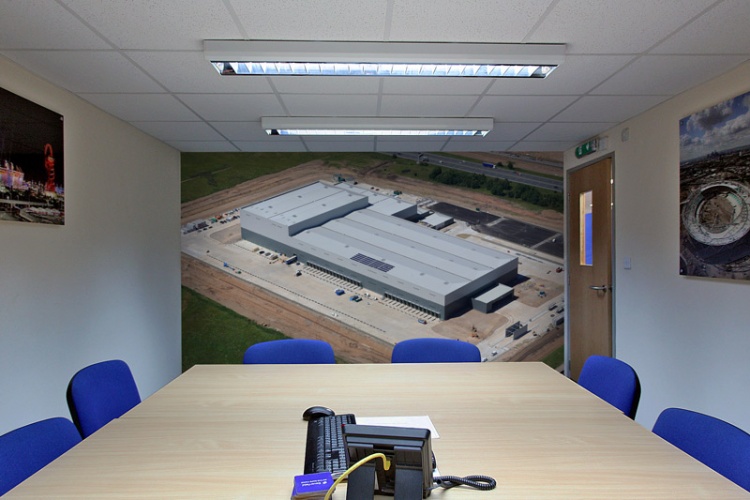 The customer supplied us with an image of one of their new sites, which we then rapidly turned into a rich, full coloured, custom fit wallpaper which creates the perfect impression for video conferences to clients all around the world.
If you would like to know more about our Pictowall service or to get some ideas on how we can transform your business image, call our team on 01723 363732, or e-mail us