Customised wallpaper designs are a hit...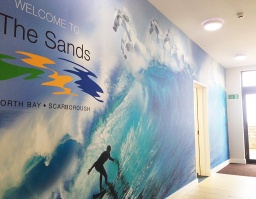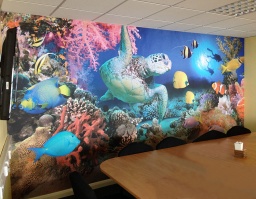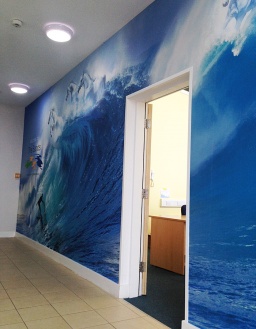 Two fantastic custom designed wallpaper displays were produced and fitted recently at the seafront offices of The Sands Development, in Scarborough.
The boardroom area was treated to an underwater 'aquarium' scene and will hopefully bring a 'restful influence' to future board meetings.
A scene depicting rolling waves, complete with surfer and 'The Sands' logo was used to adorn the reception entranceway.
Both wallpapers were designed exclusively by adverset media solutions and printed on a textured wallcovering using our new Latex wide format printer
All our wallpaper materials have anti-scratch properties and use 'odourless environmentally friendly' inks. They are therefore ideal for public areas.