3x3 pop up stand - Showcasing magic of pantomime!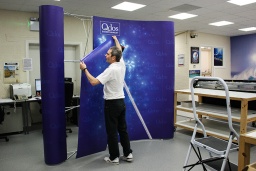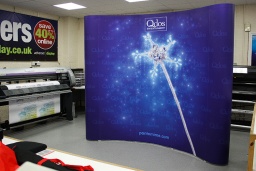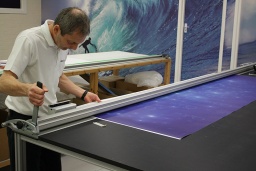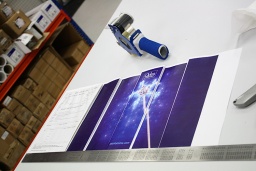 Qdos pantomime division recently ordered a fantastic pop up stand to use as a backdrop for their 'end of season' celebrity filled party!
Pop up stands are incredible value for money - they offer high impact, and are collapsable, coming with their own rolling transportation case which doubles up into a handy podium for you to and your customers to chat over.
3 x 3 Pop up stands are our best selling exhibition display, which is what Qdos have just purchased to promote this years pantomime season.
At over 2.5m wide, this display stand is the perfect size for exhibiting at trade shows, as it fits on most trade plots and gives a great backdrop to your stand. For 'made to measure' modular exhibition stands (which will fit any space) take a look at our twist / curve systems.
Should you wish to change the look of your stand next year, you don't need to buy another unit... we can just create some replacement panels for your pop-up display stand, saving you money!
"Thanks for the quick turnaround on this pop-up stand, it looks fantastic, and delivered in time for the show"
- Adrian Le Surf, Qdos Pantomime Division