Latest News
We are constantly expanding our list of products and capabilities. Visit this page to read about new developments or equipment. Or simply to catch up with what's happening at adversetdisplay, including the latest tips for fitting or designing your display products.
17th September 2014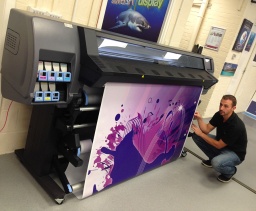 In order to tie in with the launch of a new dedicated personalised printed wallpaper website, we recently invested in Latex print technology to cope with the speed, quality and environmental requirements for printing robust accurate custom wallpaper. Vibrant, harder wearing print quality After many...
» Read More
17th September 2014

Due to the demand to provide an on-line personalised wallpaper printing service offering a choice of wallpaper images/designs, we have just launched a fantastic new website carrying our new 'PICTOWALL' brand. Visit PICTOWALL Now! The website offers over 15 million searchable images, so visitors can...
» Read More